Back in Feb 2013 we were featured in this excellent write up in the Irish Times
Read the article here or text below
MÁIRE COFFEY
Young Ireland Sydney was founded in 1969 and ever since then it has provided a home away from home for Irish people in Sydney and New South Wales. We currently stand as the oldest and most successful club in New South Wales, winning the most titles in the history of NSW GAA.
In 1989 Young Ireland became the first GAA club in the world to wear a sponsor's name on its jersey. Mike Hughes Finance still sponsors the club and the company logo on our gold jerseys has been there ever since.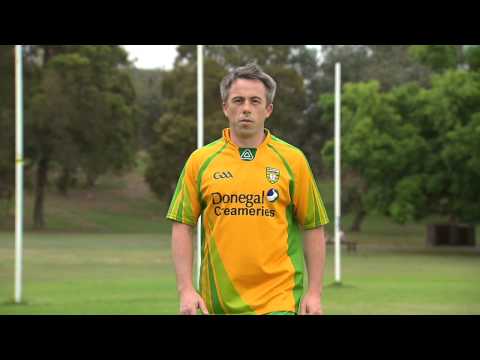 The GAA has being playing a huge role in the promotion and preservation of Irish identity and culture for the Irish overseas since day one, which is very evident within Young Ireland Sydney today – boasting players from all four provinces and native Irish speakers from all over the country, showing the tradition and pride that we at Young Ireland take in our heritage and the importance of GAA amongst our community in Sydney.
I got involved with the club socially through two friends who were already playing for Young Ireland's, and have since become a public relations officer alongside Tommy Courtney, a busy but very enjoyable role.
The social side of club is so strong and welcoming – connecting and involving people so far away from home. Tommy's father Bobby Courtney was a founder of the club in 1969, so when Tommy moved back out to Australia as an adult from Co Down, it was a no-brainer for him in terms of choosing a club to play for.
We very recently held a "Celtic 7's Tag Rugby blitz" in collaboration with Sydney Irish RFC – a first for an event of this kind – bringing both GAA and rugby codes together for a social sporting event. We didn't see the need for both sports to be so segregated – why shouldn't we all come together on the pitch and socially – especially when we are all in the same boat being here on foreign soil. On the day we registered 250 players from both codes and the event was a huge success.
The club has always had a steady count of members and players, but we have noticed a considerable increase in recent years. We know it is hard for any county at home to face losing any of their players and we by no means want to try and poach them from their rightful homes, but if they were to come to Sydney we would provide them with a safe home away from home and a strong sense of community, be it for 6 months or 6 years until they are ready to go home.
Tommy and I recently put together a short video about the club, which Channel 9 in Sydney filmed for us. We have just launched it to YouTube and it gained an overwhelming response within the first 12 hours alone. The Irish in Australia often attract negative coverage in the media, but our video shows one of the more positive sides of Irish immigrant life in Australia.
For more information on Young Ireland GAA Sydney:
Facebook: facebook.com/youngirelandsgaasydney
Email: youngirelands@gmail.com